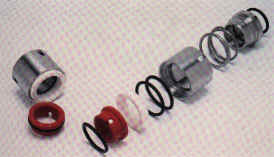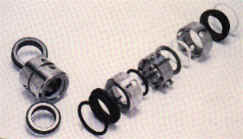 · Industrial seals for commercial centrifugal and high emergency pumps.
· Standard rotary seals from Italy (Roten).
· Certification ISO 9001.
· Special rotary seals based on our own design.
· Balanced types and doubles with washing machine.
· Seals with tracks made of hard metal, ceramic-carbon or other combinations between them, for different types of fluids, pressures and axis diameters.
· Rotary seals for works with abrasive, corrosive and high working temperature fluids.
· Usages in chemical, medicinal, textiles, celluloses, petroleum , sewers, etc.
· Rotary seals for pump from national and imported cars.
· Rotary seals for electro domestics (dish-washers, washing machines, electro washers).
For more information please contact our sales department.